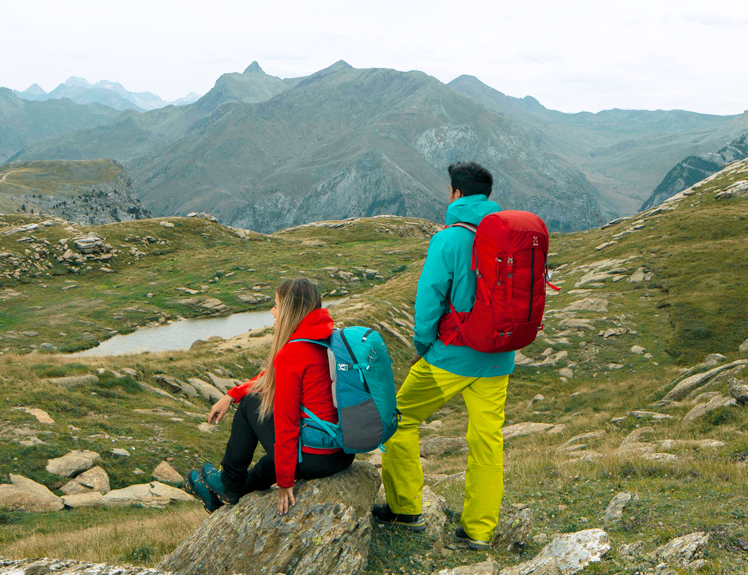 THE ALTUS CODE
We love nature. That's why we manufacture our products with the utmost respect for the environment and seek the highest quality in the manufacturing processes and technical nature of each fabric or material. This section includes a list of all our nomenclature for an understanding of each icon on this website.

Canyoneering
Versatile equipment for canyoning, allowing all the descending, abseiling and freedom of movement that these activities require.

Camping
Ideal equipment for your days of camping and nights outdoors.

Climbing
Technical and versatile designs for climbing, where elasticity, insulation and resistance to friction play an essential role in technical equipment.

Skiing
Technical design for high performance in snow sports: skiing, snowboarding, etc.

Hiking
Products designed for better performance and effective protection in Alpine environments.

Trail running
Technical equipment designed to adapt to uneven ground and to offer good performance in adverse weather conditions.

Trekking
Technical function ideal for trekking or walking.

Urban
Highly versatile clothing and accessories ideal for urban sports and for every-day living.

Travel
Accessories or equipment ideal for transport and travel on your expeditions.

Antibacterial
It effectively prevents the development of bacteria, leading to comfort and well being throughout the entire day. Its antimicrobial effect remains in place throughout the useful life of the clothing. It avoids mould stains and is suitable for all skin types.

Extreme cold
Compatible with mountain activities in extremely cold weather conditions (down to -57 ºC), it withstands these temperatures for different periods depending on the activity in question. See the "activities" section in each product data sheet for the recommended outdoor sports to offer optimum use for each item of clothing.

Waterproof
Waterproof clothing for mountain activities has been the best breakthrough in mountain clothing of the last century. Its main component is the internal membrane, which is responsible for its characteristics. Waterproof clothing retains heat better and, therefore, protects perfectly from UV rays, as heat is unable to pass through the fabric.

Light
Light clothing offers comfort of movement, is easily compressible and flexible and, therefore, is ideal for not adding unnecessary excess weight on long trips.

Water resistant
Chemical coating applied to the outer fabric of clothing, making the water "slide off" on the surface instead of being absorbed. It is a suitable treatment for light rains. This water-repellent treatment does not completely waterproof the garment.

Windproof
Breathable fabric is more wind-resistant than waterproof fabric. The combination of protection and breathability minimises the cooling effect of the wind and reduces the risk of the body overheating. The long-lasting treatment of the outer fabric increases the water resistance of the clothing.

Breathable
Breathable clothing is extremely resistant to gusts of wind (it passes through), allowing the warm air to be naturally released through the outer layer. It is also longer-lasting and more resistant to stretching than waterproof-only clothing.

UPF sun protection
Polarized light is specially annoying even with color filters. It is easily eliminated if the crystal is polarized and it is specially recommendable for driving, skiing, water sports, etc. Polarized lens absorb 99,9% of reflected glare from flat, smooth and shiny surfaces in front of you.
Canes

Click Lock
Closing device.Adjust quickly and ef ciently. Allows height adjustment and folding for transport.
Socks

Coolmax
Excellent breathability and ventilation / Minimum humidity absorption / Extra softness for higher comfort / Mold resistant, without odors.

Lycra
Elastic synthetic fabric.

Thermolite
Thermolite® is a advanced concept for fabrics used in thermal garments, because it retain the optimal warm, even in the most dif cult conditions

Woolblend Schoeller
Excellent temperature controller / Warranties the optimal warm.
Footwear

DAC Waterproof
Dry Altus Concept is the innovative technology to waterproof footwear.

Vibram
In Altus we use different types of vibram sole (see features for each style) based on the requirements of each footwear.
Accessories

Antibacterial Treatment
Antibacterial treatment

Mosquito repellent
Bug repellent

Drytreatment Teflon
TEFLON® ECO in form of very small particles is applied to the rope sheath and very effectively prevents penetration of water, dust and other particles into the rope sheath in which way the water resistance and the abrasion resistance of the ropes are increased.

Invista Cordura
High tearing and attrition strenght .Used in maximum abrasion areas.

International Mountaineering And Climbing Federation
The International Mountaineering and Climbing Federation (UIAA) brings together millions of men, women and children joined by their passion for mountains and promotes the growth and protection of mountaineering and climbing worldwide.


Glasses

Hidrotech
Water repellent and it avoids the corrosive action of sweat and external agents in the lens. Surface easier to clean.

Protection level 1/3
All ALTUS glasses guarantee 100% protection against UvA, UvB and UvC.

Protection level 1
All ALTUS glasses guarantee 100% protection against UvA, UvB and UvC.

Protection level 3
All ALTUS glasses guarantee 100% protection against UvA, UvB and UvC.

Protection level 4
All ALTUS glasses guarantee 100% protection against UvA, UvB and UvC.
Backpacks

Air Flow System
Backrest with ventilation channel created thanks to the reliefs that create the support points.

Air Space System
Ventilation system with tensed mesh back in contact with the body, getting and free space between the back and the backpack.

Asihos
Regulation system with webbings in order to achieve different sizes. ASIHOS system works over a light and ergonomic frame in aluminum in the back keeping the backpack in vertical position with a wide space inside.

Evafit
The Eva fit system creates channels using Eva rubber to maintain the separation between our back and the backpack.

Fresh It Foam
Fixed thermoformed back system, It allows a perfect fixation to the body for greater mobility without losing comfort and ventilation.

H20
Hydration bag tube outlet
Sleeping bag

3D Tech Fiber
Thread combination: 9D-4H + 3D-1H.

Tech Fiber
Polyester hollow ber with silicone processing.

700
The materials used in our manufacturing guarantees the best protection against limit weather agents and the best comfort / Down, with high percentage of down (90% down, 10% feather) and high grammage.
Textile

4W Stretch
Bi-elastic fabric in warp and weft / Fast drying, high comfort and lightness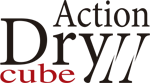 Action Dry Cube
ActionDry II technology, fast dry that helps to regulate the body temperature evacuating quickly the excess of sweat.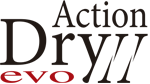 Action Dry Evo
Tecnología ActionDry II de secado rápido, que ayuda a regular la temperatura corporal evacuando rápidamente el exceso de sudor facilitando su evaporación.

Armortex
Abrasion resistant special fabric / Improves grip/ Cut-proof

DAC Waterproof
Special membrane fabric type, light, waterproof, to protect water, wind, cold, and ef cient breathing.

Fellex
Durable in use / Lightweight and warmth / Comfortable and Air permeable / Radiant and conductive heat from body / Thermally Efficient System (Ecological insulation of multi layer-structure).

Kevlar
Resistant polyamide against cuts, scrapes and other frictions

Knitshell
Knit fabric / Brushed inside. Due to its construction provides a great warmth, comfort and freedom of movement / Anti-peeling treatment.

Loftech
The summit series LoFTECh insulation combines maximum warmth with increased compressibility for a high performance down alternative insulation.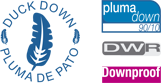 Duck Down
Our feather lling duck ensures good thermal protection and helps to maintain and regulate body temperature against intense cold / We use goose down top quality in our products.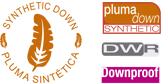 Synthetic Down
Micro fiber insulation for down-like softness and warmth without bulk / Soft, supple, less bulky than standard insulations / Exclusive blend of bers traps more air for greater warmth.

Polar Micro Active
Advanced concept for micro eece type fabrics against cold effects / Advanced control of the isothermal well-being / Moisture control / Thermal function.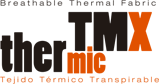 Tmx Thermic
Light weight / Quick dry / UV Protection / Very elastic

Thinsulate
Thinsulate Insulation always keeps you warm / Light-weight thermal insulation for maximum comfort / slimline optimum thermal insulation / Also keeps you warm in wet conditions / Superior active-breathing performance.

Waterproof
Waterproof clothing, lightweight and compressible.

Wind-all Dry
"Wind-all" is a advanced concept for laminated type fabrics against wind and cold effects / This high technology fabric provides high impermeability and breathability rates.

Windlsed
Since the beginning Altus collaborates with the "WINDSLED" project developing exclusive products for extreme conditions