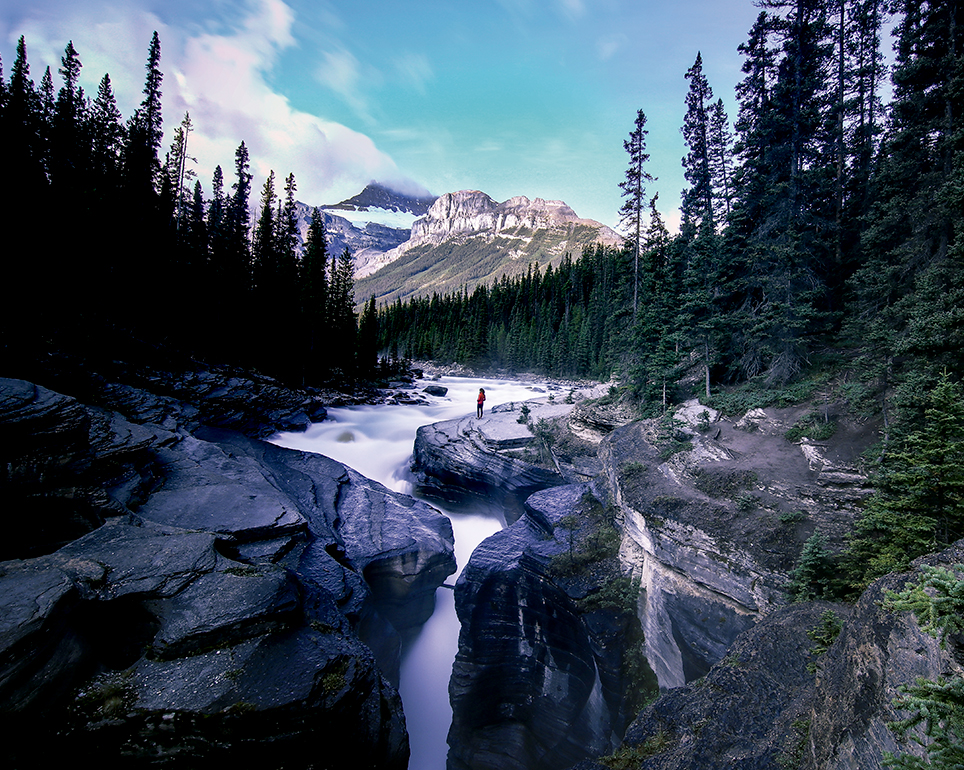 Where we come from
For 75 years, Altus has been dressing and equipping people who love connecting their spirit with that of nature. Throughout this time we have taken part in major expeditions and moments that will remain in the memories of those who love our planet and who have gone a very long way. We have accompanied them on their expeditions and routes. And today, more than ever, we're driven by respect for the environment, innovation and sustainability.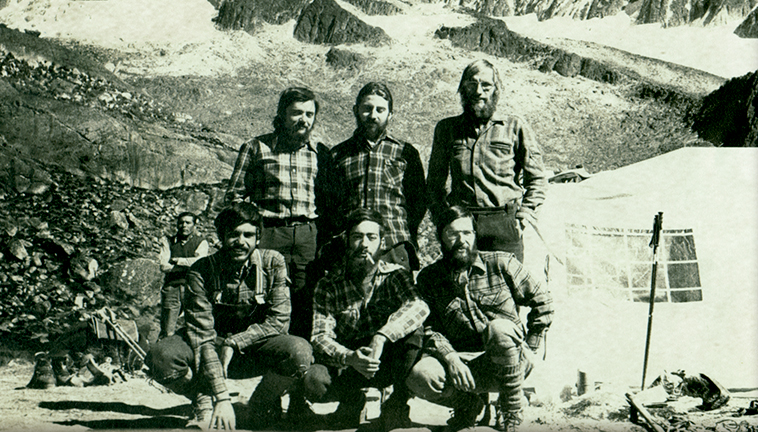 1945
Altus was established in Aragon, Spain, as an idea by a group of people who loved nature. Its founder members were great enthusiasts of outdoor activities and applied their extensive knowledge in leather work to mountain equipment, which for a while was extremely important for the beginnings of the brand.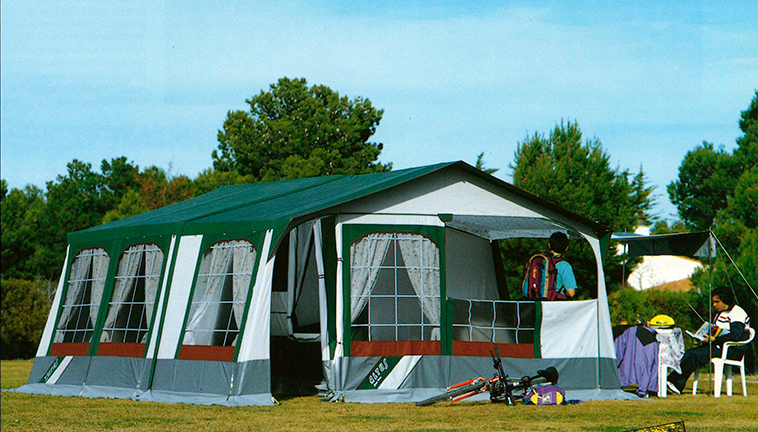 1960-1970
Backpacks, sleeping bags and ridge tents (mid and high mountain) hit the scene in the seventies, due to the demand for new designs, covers for cars, trucks, and awnings.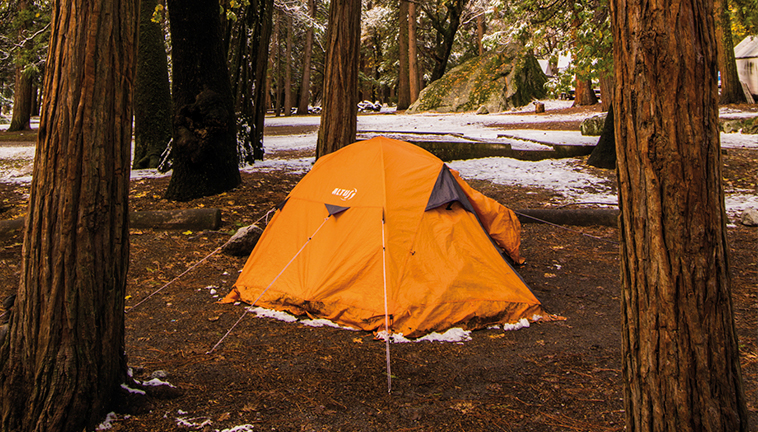 1971-1980
There was a camping boom in Spain and Altus continued to work over this period, manufacturing high-quality mountain accessories. Thanks to the expeditions sponsored by Altus through its equipment, many of the highest peaks in the world were reached by its backpacks, tents and sleeping bags.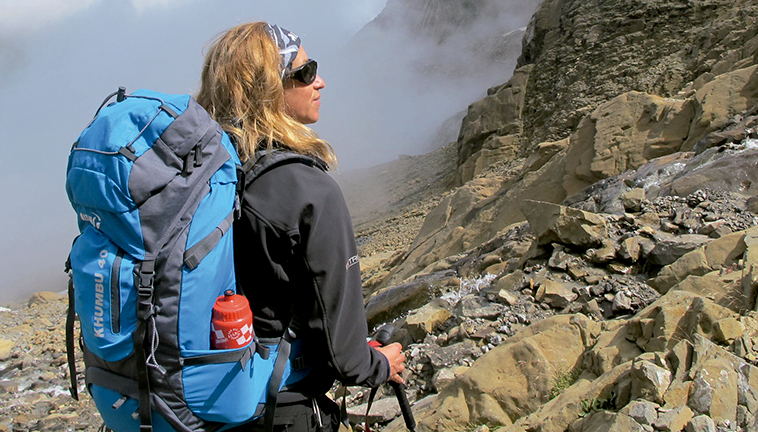 1990
Altus expanded its business, designing a wide range of mountain accessories such as trekking poles and footwear.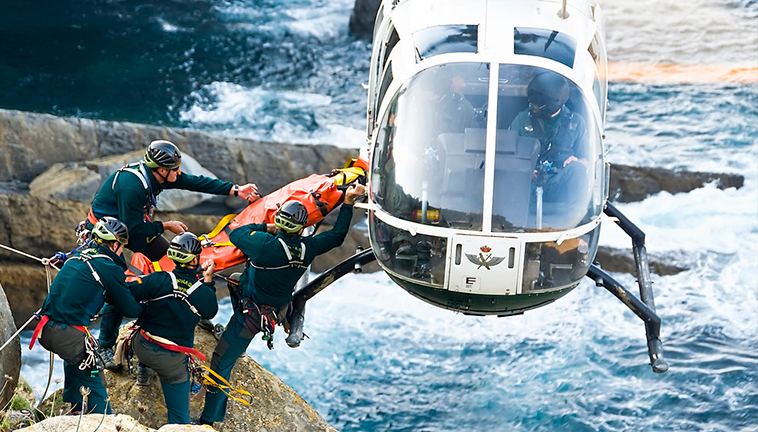 1991 - present
Altus became the official supplier of the Ministry of Defence and the Law Enforcement Agencies. We began accompanying them on their different detachments, supplying equipment with great technical features and maximum certified quality. This was the culmination of prior teamwork, as the brand had already accompanied the high-mountain unit on its detachments in Jaca.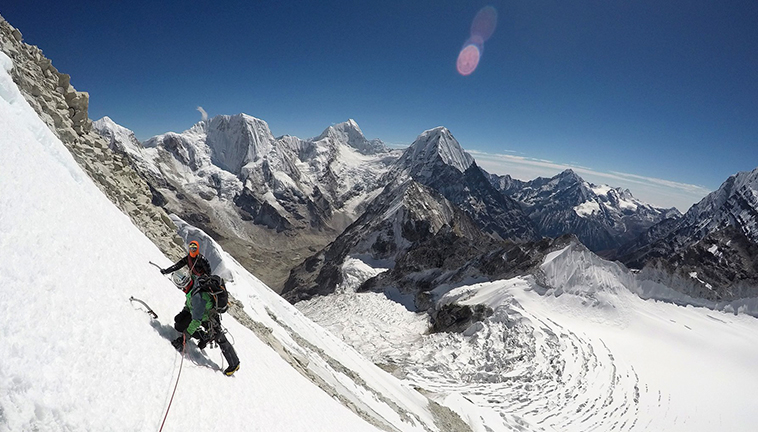 1993
Altus accompanied Spanish mountaineer Fernando Garrido on his expedition to the Aconcagua. His adventure led to a survival record, as he did so alone, without oxygen, and during the hardest time of the year (winter), climbing up to 7800 m in these conditions.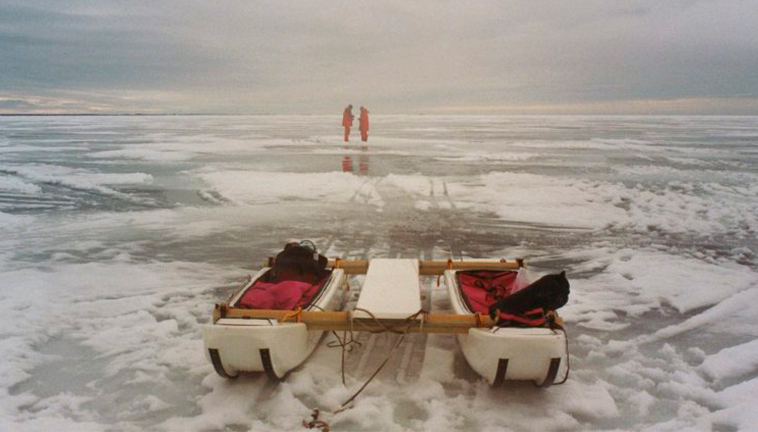 1992-1995
Ramón Larramendi began his circumpolar expedition in Greenland: 14,000 km around the whole of the Arctic during a 3-year trip. Altus accompanied him during his expedition, supplying the necessary equipment and even developing an Extreme Cold suit that withstands -57°C. The initial prototypes began for the "Wind Sled" project created by Larramendi, whose career marked a milestone in modern-day scientific polar expeditions.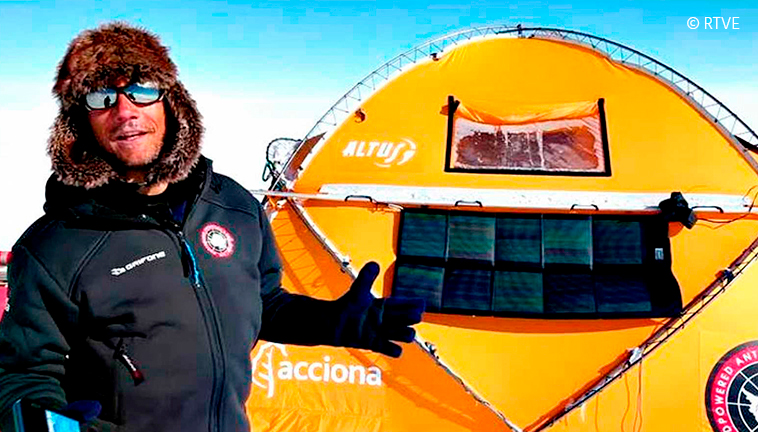 1993-2001
For several years, Altus took part in the programme "Al Filo de lo imposible", an epic series of adventure and risk sports documentaries broadcast by TVE. We reached the Southern Patagonian Ice Field ('93), the Karakorum (Himalayas), the GIV (Pakistan), the Magnetic North Pole and the Antarctic.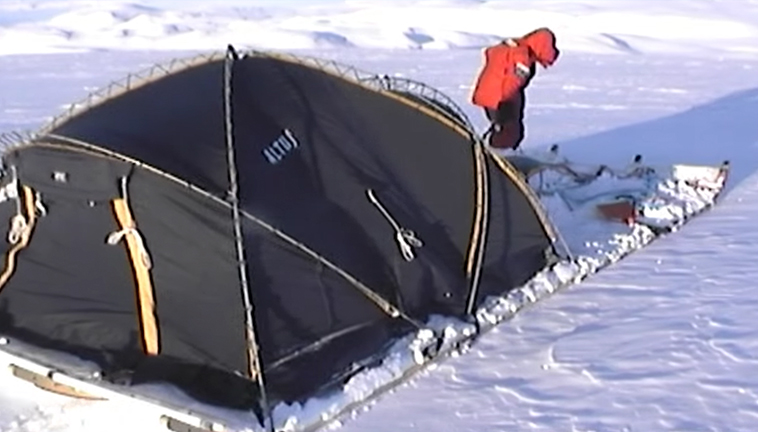 2001-2005
Altus provided the pod that was to be the fifth and successive prototype for the Larramendi Wind Sled to be able to sail over the ice, perfecting the navigation techniques with each prototype.
2010
Altus supported its expansion and consolidation project for all its product groups by introducing its new line of clothing, footwear and cold-weather accessories to become an outdoor brand that can equip nature lovers from head to toe. The brand now has over 800 points of sale in Spain.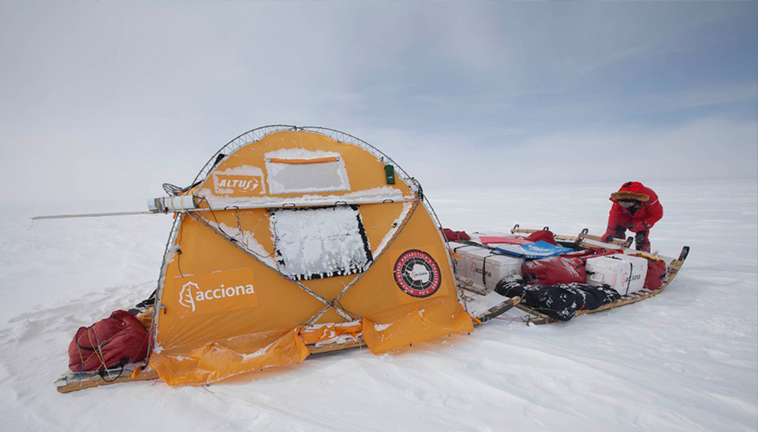 2014
The wind sled was modified for use by the international scientific expedition. The Altus technical team developed the additional tent that was to carry all the research material. An eighth prototype was designed and equipped with three convoys: A driving pod, a workshop/office and a sleeping pod.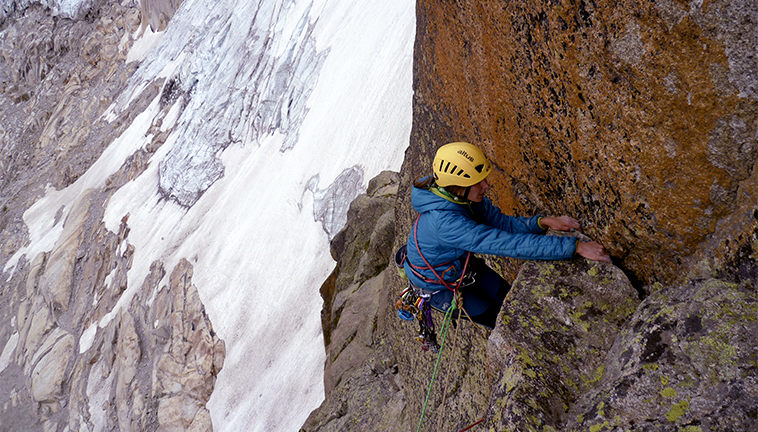 2016
Altus launched the most technical group of products: climbing, with an excellent response. This led to a very large catalogue that covered many different needs of the outdoor equipment market.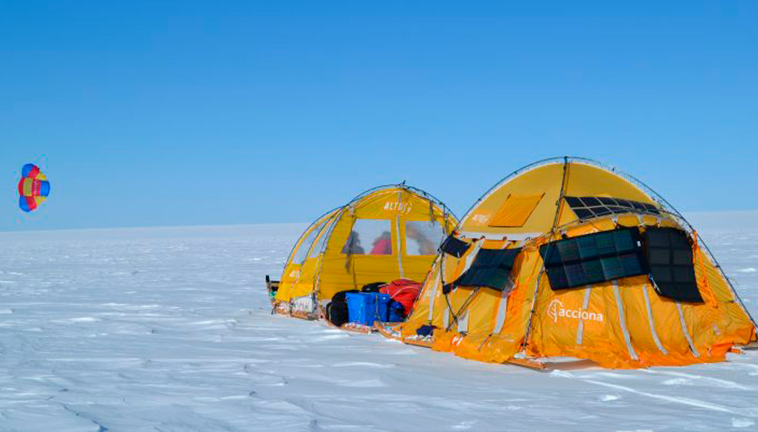 2016
Larramendi and his team started the "Ice Summit" expedition (100% technical and ecological). The final concept of the sled is a convoy with up to 5 units that is moved by the wind using kites. It can be dismantled, transported by plane and, most importantly, gives off zero emissions. It is unique in the world.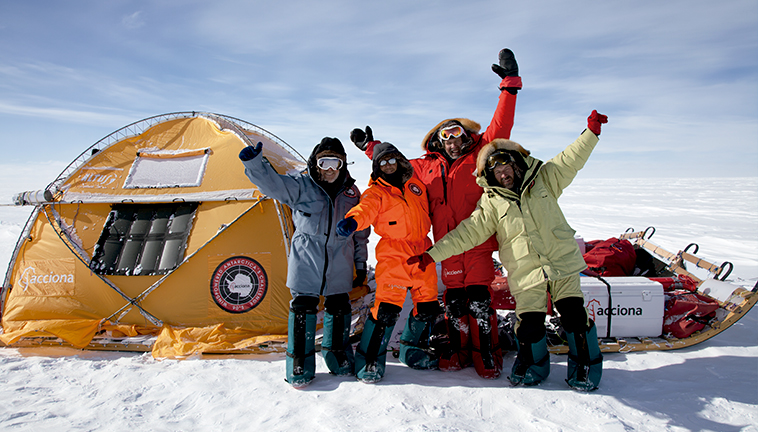 2018-2019
Altus accompanied Larramendi on what was to be the first 100% sustainable Antarctic scientific expedition with zero emissions. All the equipment was made by Altus. This was a technical challenge given the extreme temperatures. The convoy transported 10 international projects and research studies, including NASA, etc. Trineodeviento.org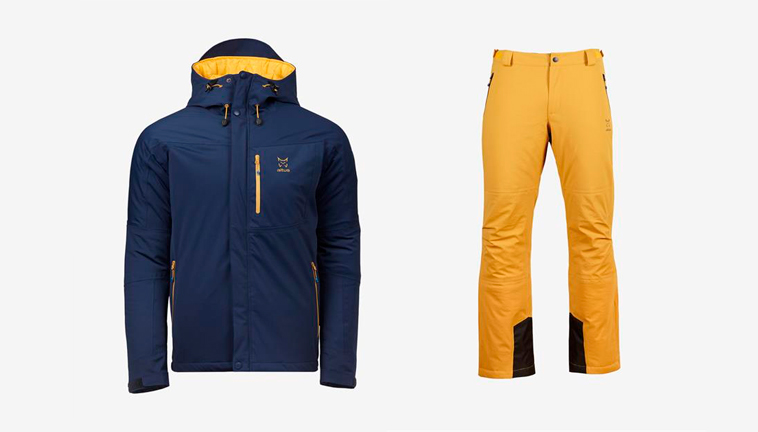 2019
The good performance and technical quality of the Altus extreme cold products led to one of our technical suits be selected by NATO for the Security Forces stationed in Latvia.